OKR Integrated Work OS-Manage work & tasks & goals
Strategy and People Management Platform
Manage your OKRs, KPIs, initiatives for achieving your goals and performance of your team on the same platform.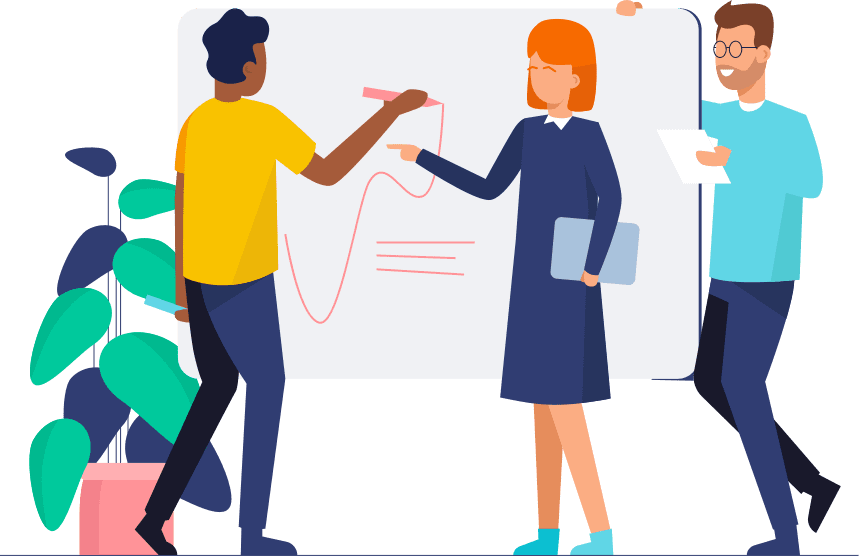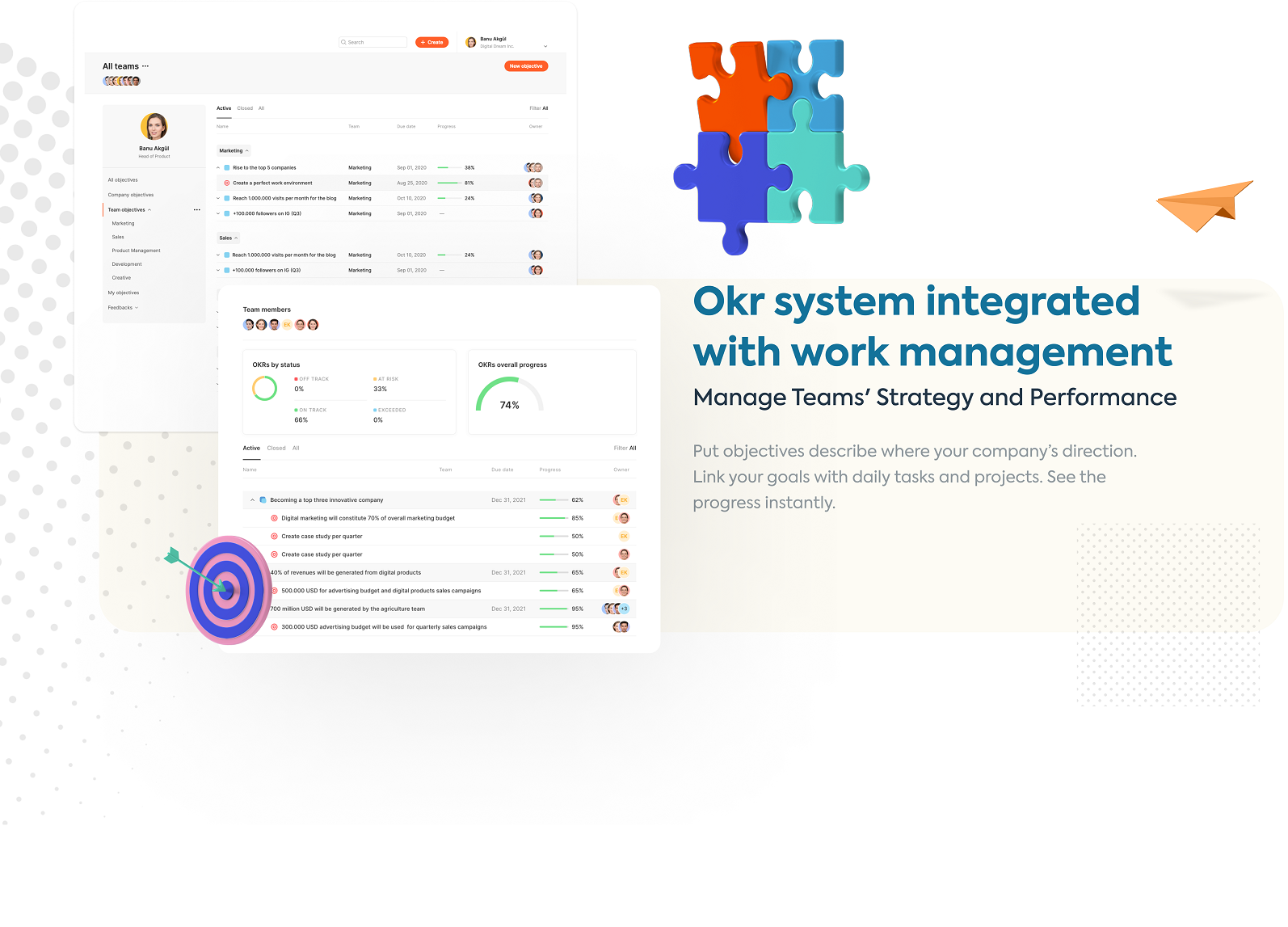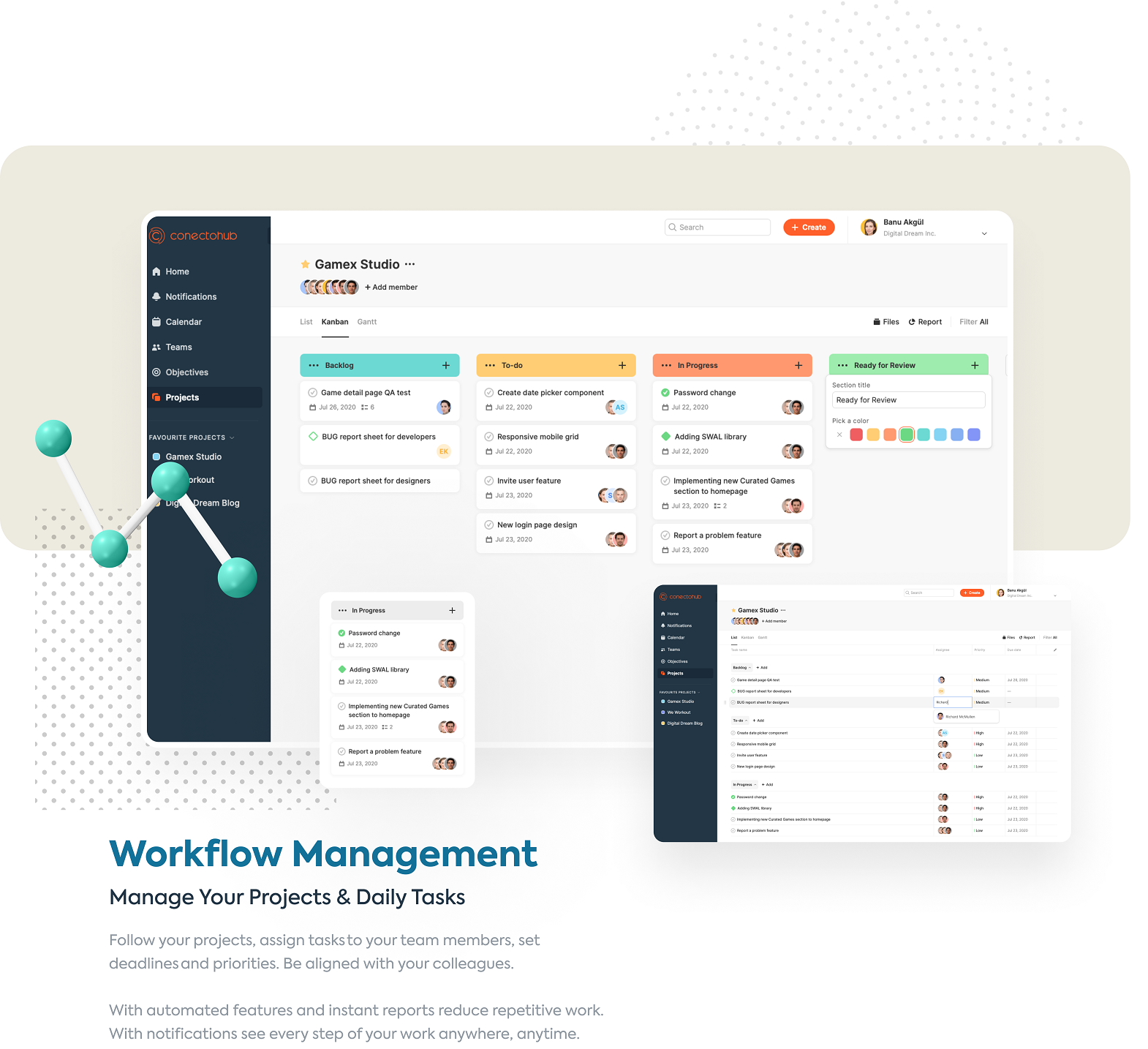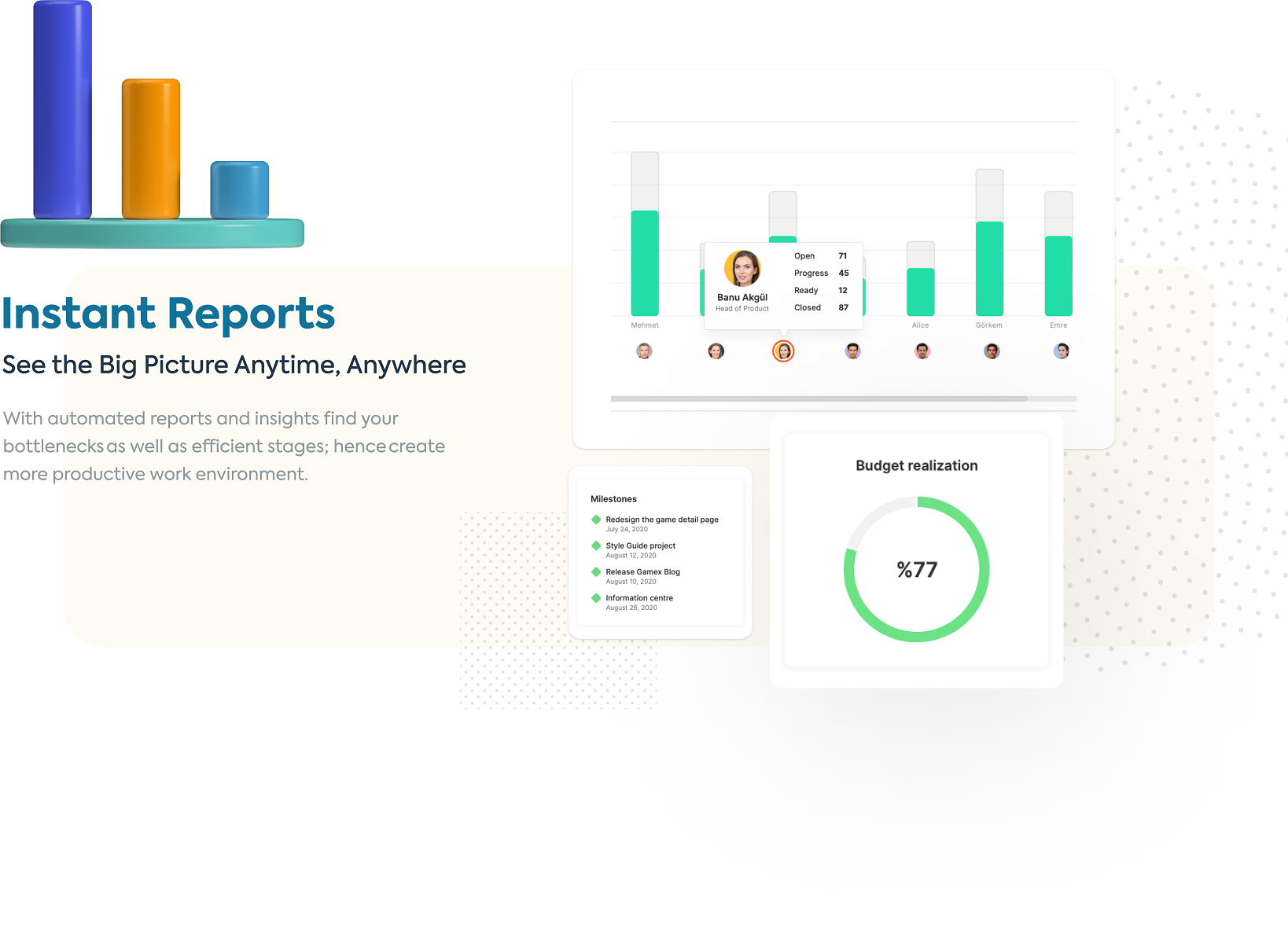 Connect with your favorite Apps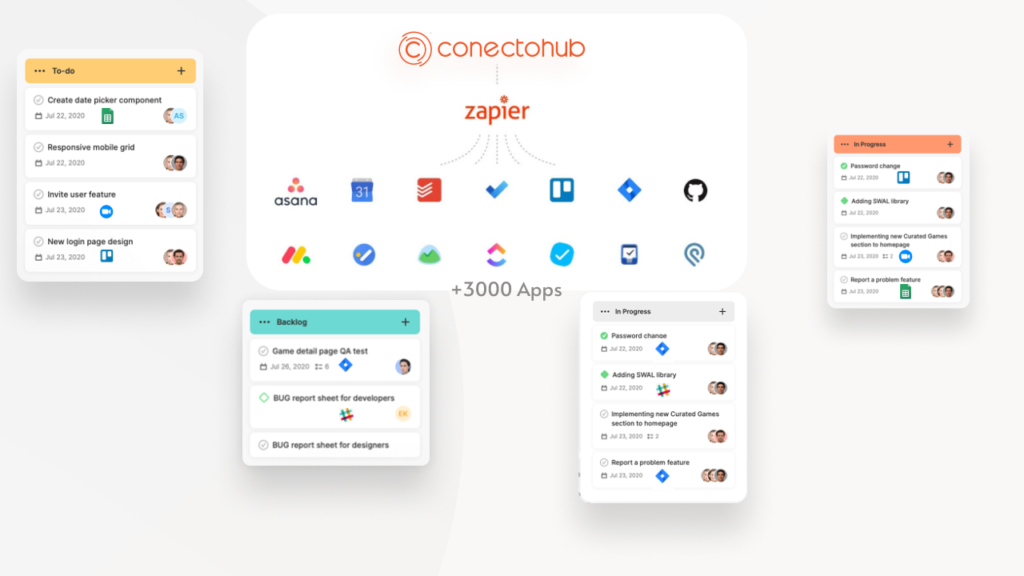 Our Customers Trust ConectoHub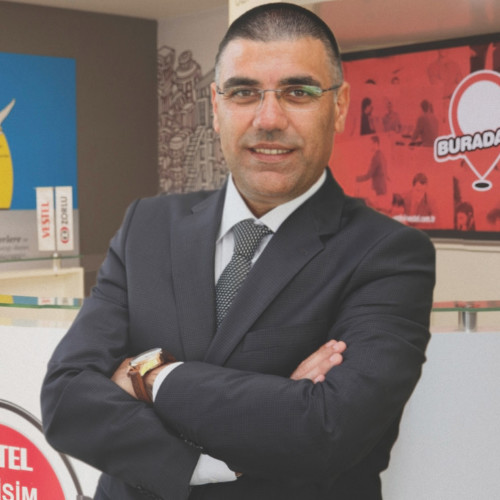 With the goals we adopted as VMH, we wanted to implement the management system based in today's realities more effectively. We wanted to implement the OKR approach. While looking for a dynamic solution, our paths crossed with ConectoHub. With the ConectoHub OKR system, we were able to manage both our business and our strategic goals from a single platform. After we started using ConectoHub, it became much easier for us as a company to increase process efficiency and to track and manage our business in cooperation. In organizational departments, we can instantly see the progress and intensity of our projects and work, which we manage with multidisciplinary teams, wecan also automatically follow the progress of our goals. We ensure that our company is a pioneer in the new generation of business practices by implementing a nimbler working management with ConectoHub, especially during the current remote-working period.
Tarkan Tekcan
General Manager, Vestel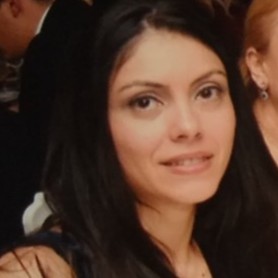 Thanks to ConectoHub, we have become very efficient in using the time we allocate for business planning. Capabilities of task assignment and task definition between departments have allowed us to make asynchronous communication with multiple emails a lot nimbler. With capacities such as momentary/up-to-date progress reports and near-due tasks, which has allowed us to make task performance tracking dynamic, we have been able to keep ourselves ready and abreast of any new developments at any given moment.
Banu Korgül
Digital Innovation Manager, Yıldız Holding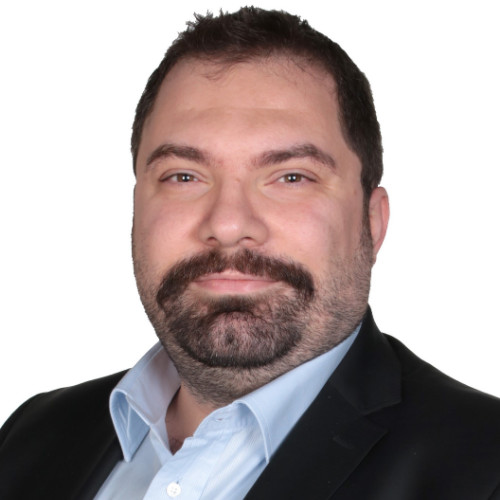 Through Covid, we met the concept of working from home. During this period when the whole world was struggling with uncertainty, the increased workload caused the employees to experience difficulties in matters such as communication, communication, socialization, planning and prioritization even more. Thanks to ConectoHub, it has become much easier to manage and use time, the most valuable resource of today, and my colleagues have been able to plan their tasks, manage their processes and communicate with each other much more easily. Thus, as our team productivity increased, it became possible to easily overcome the barriers created by the chaotic work environment as well. Seeing the big picture and focusing on the detail was made simple and easy, thanks to ConectoHub.
Cihan Bozkuş
Head of Data & Insight (DataWise), Publicis Groupe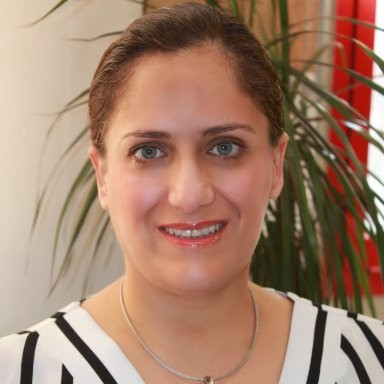 Especially during this period when we work from home, the ConectoHub business management module became an important support source for us, which increased our communication and made business follow-up more efficient. Ever since we started to use it, we can better see the direction of our work/tasks. It contributes greatly in terms of keeping track of the work/tasks field teams carry out and then sharing them among themselves. We already see that we will be a lot nimbler with the new additional module that offers a useful infrastructure for the OKR approach/system that we are in the process of adopting.
Esra Akgün
Business Excellence & Training Technical Manager, Vestel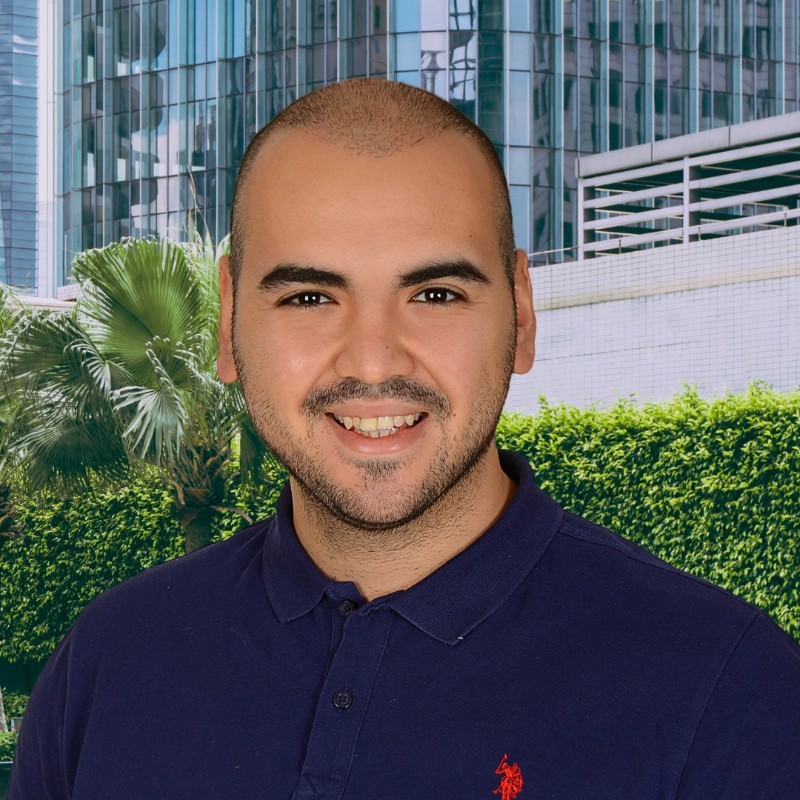 ConectoHub turned into a very special solution to track the project performance efficiency of an organization like ours that runs many projects simultaneously, in particular. Thanks to ConectoHub, we could track the workload of each member in our team, as such our team productivity increased by 40%, and we were able to focus on and reach our monthly goals much faster.
Mert Menekşe
CEO, Co-One

We were using OKRs and trying to manage with different tools like Excel, Trello. We have found ConectoHub to be the perfect tool to synchronize activities, goals and different teams so we can track productivity and progress of our goals from one platform. We don't need to change between different platforms and files. And we also found the team to be very supportive always able to listen to our questions and our needs. That's great to us.
Andres Gomez
CEO at DataWifi Colombia-Based Scaleup