Cansel Soergens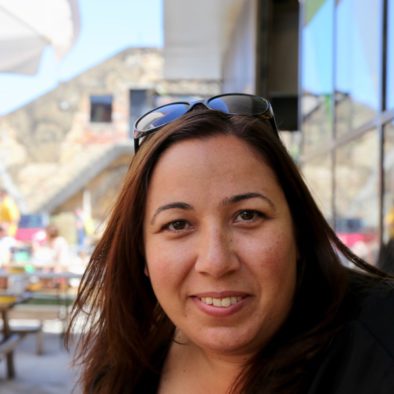 Cansel Soergens
OKR Coach & Trainer
Since 2016 I've been practicing Objectives and Key Results (OKR). As Business Coach & OKR Coach/Trainer I help organisations to develop their strategy and to connect their strategy with day-to-day work in all organisational levels to operationalise the vision
For 13+ years I've been working in Digital Product Management with/for e-commerce / e-business companies in different roles in Product, Project, Portfolio Management and Agile Organisational Development. Since 2016 I've been practicing Objectives and Key Results (OKR). As Business Coach & OKR Coach/Trainer I help organisations to develop their strategy and to connect their strategy with day-to-day work in all organisational levels to operationalise the vision. I'm passionate about OKRs because I believe it is the gateway to Business Agility, as it starts the conversation about value-driven alignment, focusing on measurable outcomes for more customer centricity, and multi-disciplinary collaboration.
Since 2008 e-Business | e-Commerce | Digital Product Management
Since 2011 Agile Transformation & Organisational Development
Since 2016 OKR Coach & Trainer
Services:
Location: I'm based in Germany, Cologne, however as an experienced remote facilitator, I'm open for collaborations worldwide.
Languages: I offer my services in Turkish, English, and German
OKR Consultancy
You want to understand if OKR is the right framework for you and how it can help?
You need practical advice how and where to start with OKRs or individualised implementation that matches your organisation?
You've already started with OKR and now realise it's more than just writing goals?
I can help with:
OKR Foundation Workshop
OKR Architecture & Pilot Definition
Audits for current OKR systems
OKR Coaching
You need an OKR expert to guide you to avoid common mistakes?
You need someone to facilitate and moderate workshops in all organisational levels, from Executive Board to Team Levels?
You need an expert who knows how to connect OKR into your day-to-day work?
I can help with:
Vision & Strategy Development
OKR Definition Workshops
OKR Check-Ins during cycle
OKR Inspect & Adapt
Team Coaching to integrate OKR into day-to-day work (Scrum, Kanban, BAU, KPIs, etc.)
OKR Training
You want to grow in-house know-how to institutionalise OKR?
You want to bring your OKR knowledge to the next level? You need sparring during the overwhelming OKR Workshops?
You want to an easy introduction into OKR for your employees?
I can help with:
Certified OKR Master (by die.agilen)
Certified OKR Master Advanced (by die.agilen)
Supervision for OKR Agents
OKR 101 Sessions for all employees